We are independent. We act as a fiduciary.
Strategic Financial Planning
Founded in 2002, Voisard Asset Management Group is a leading, independent source for fee-only investment management. We approach financial planning holistically and offer our clients a full suite of strategic financial planning services. Our independent structure ensures that our only financial relationship is with our clients as a true fiduciary. We provide unbiased advice free from conflicts of interest. Our team of planning and investment professionals carries the CERTIFIED FINANCIAL PLANNER™ designation and the Series 65 license.
The Voisard objective is to craft a strategy appropriate for your specific financial goals. As one of the city's leading financial planning firms, we must simplify the complex and emotional nature of investing through an open and ongoing process.
In three decades, Voisard Asset Management Group has become one of Grand Rapids' leading fee-only independent financial planning firms and wealth management practices.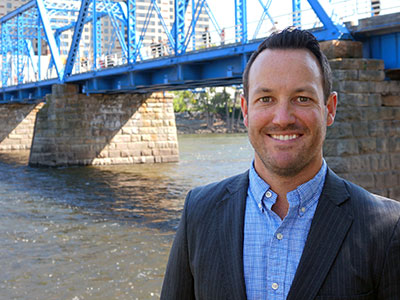 "If your financial plan isn't based on your specific goals, do you really have a complete financial plan? Allow us to provide a detailed roadmap to ensure you are taking the right steps now to help maximize the opportunity to achieve your future goals."
Brandon Bauer – Partner, Wealth Manager